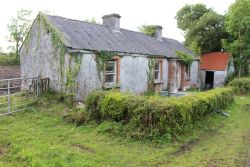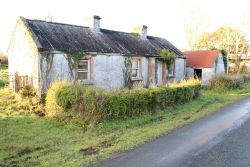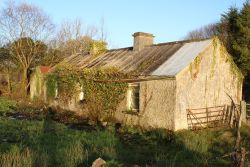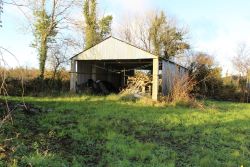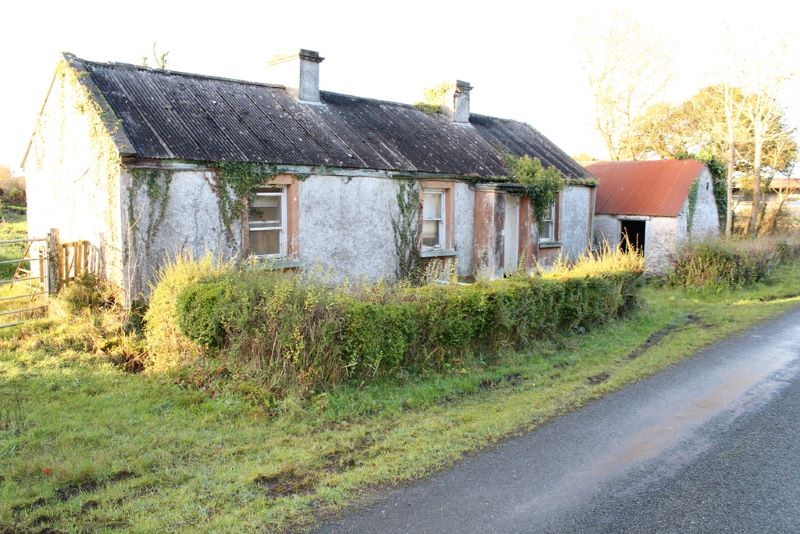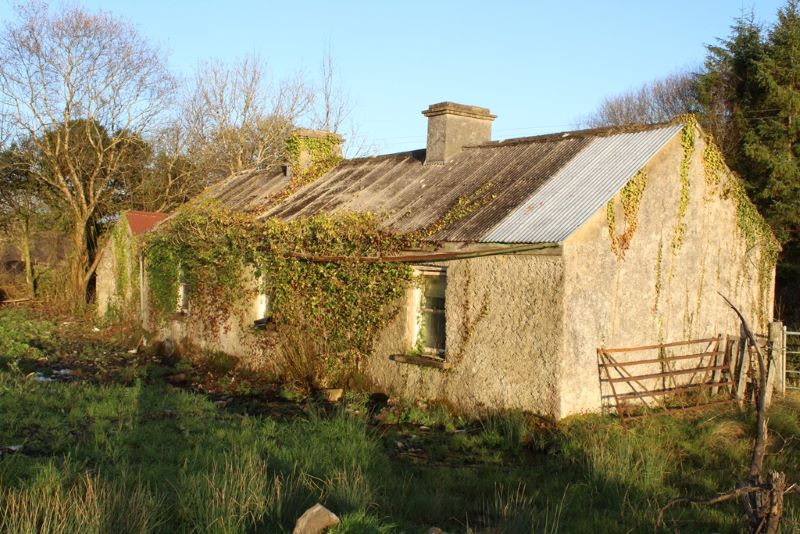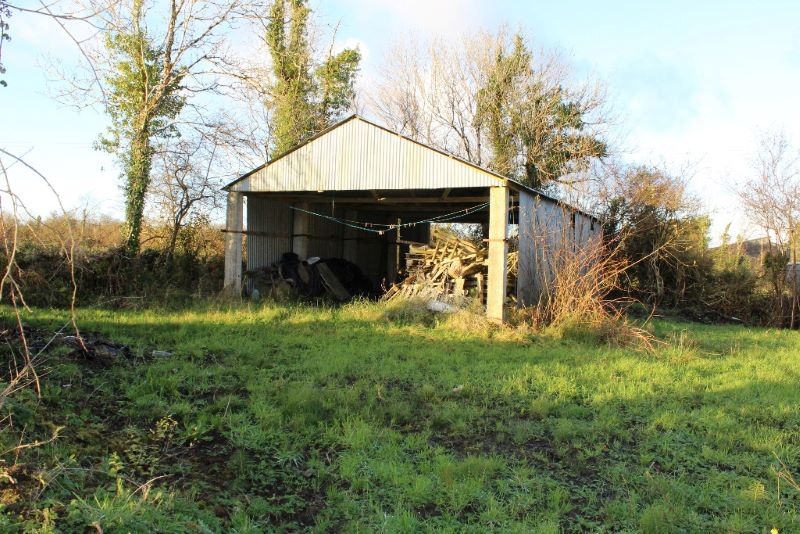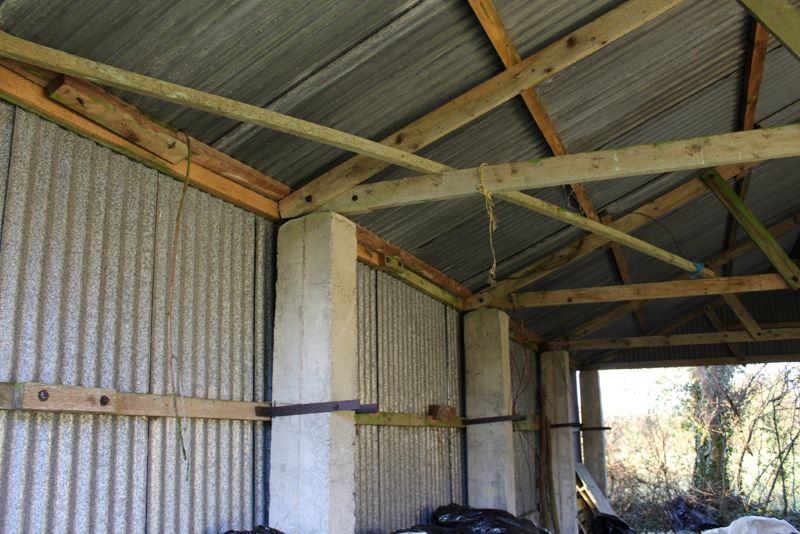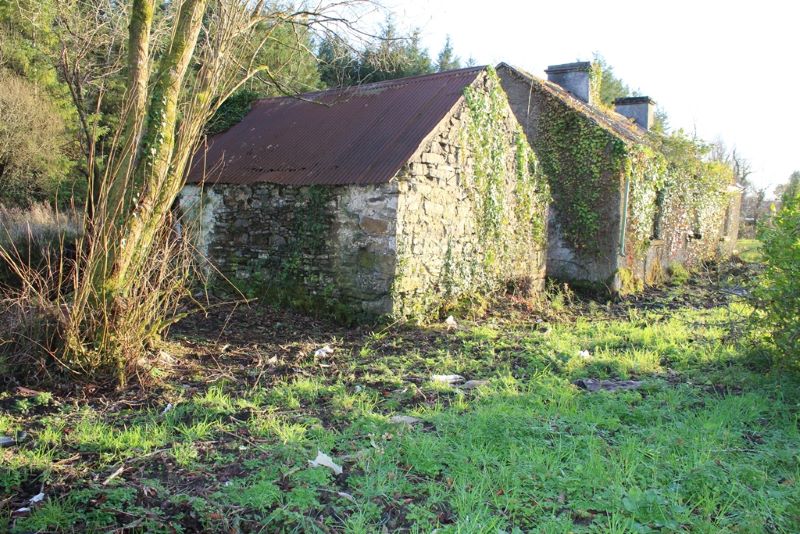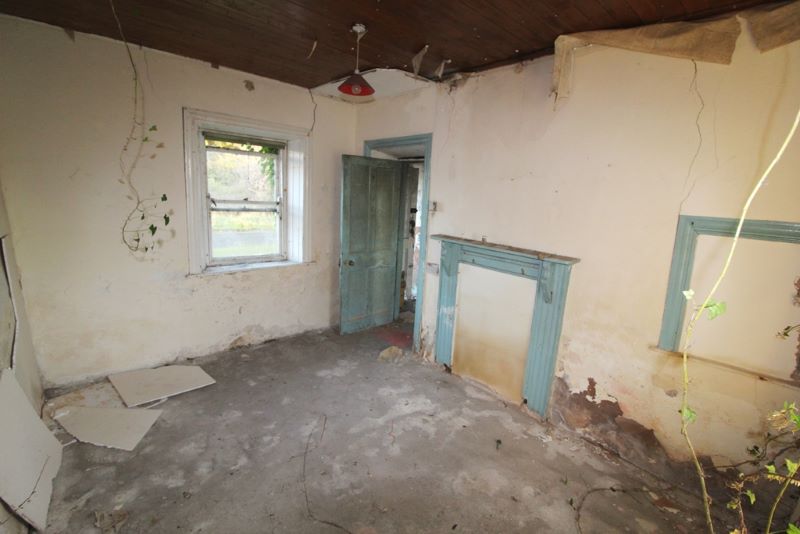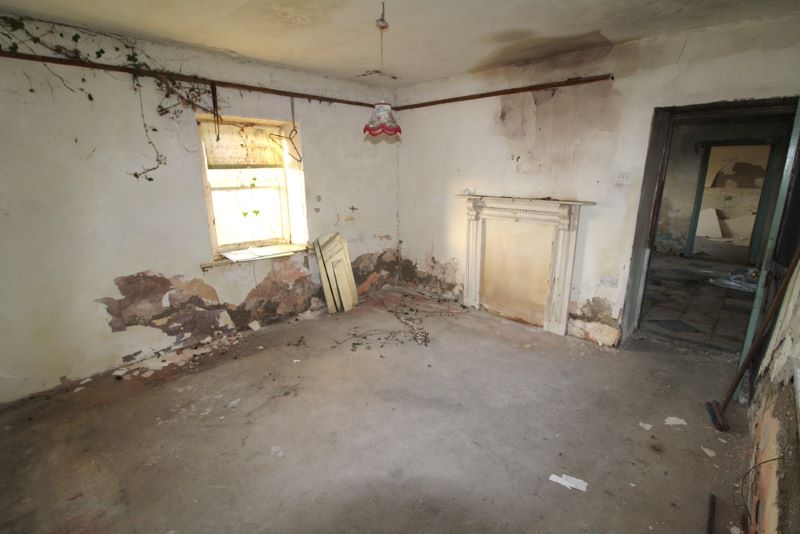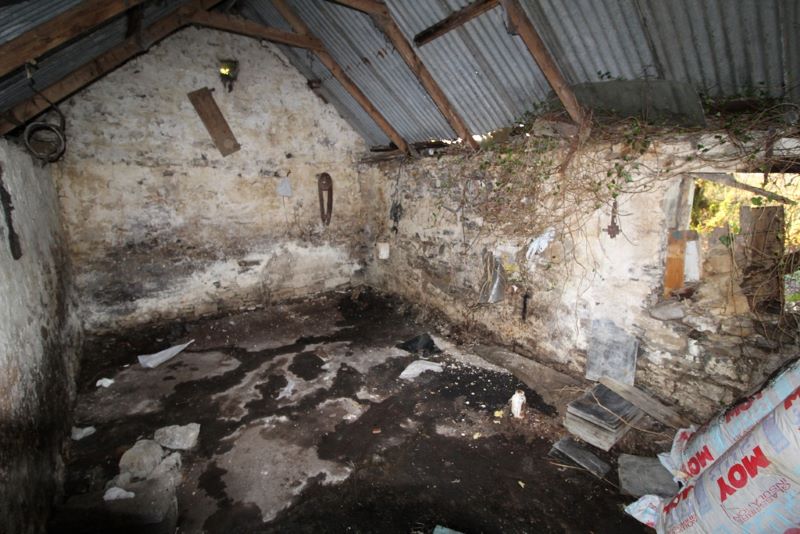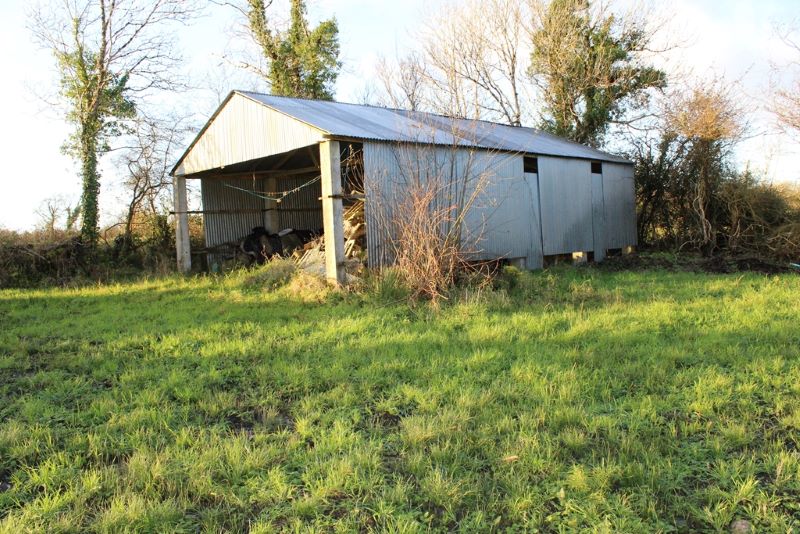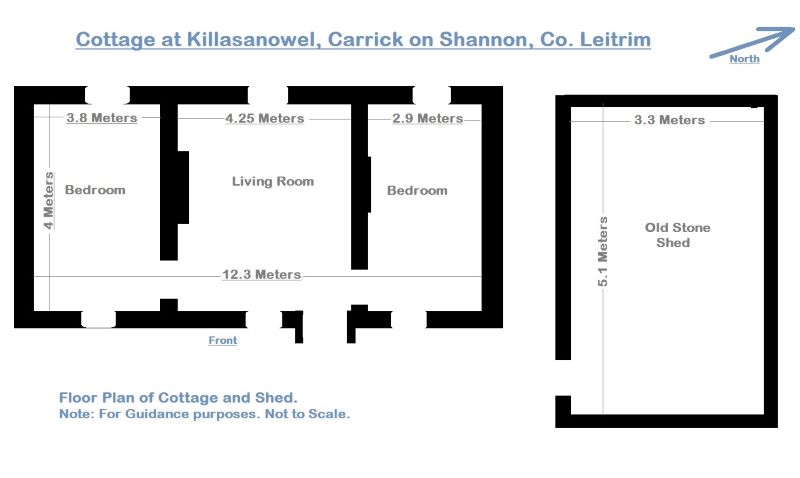 2 Bedroom Cottage on c.1.7 Acres in need of significant renovations.
Location
This is a Scenic Rural Location
Description
Situated amongst rolling farmland just 7km from Carrick on Shannon it offers space and privacy in a scenic rural setting. Let's be clear, this is a project, a jewel in the rough, but underneath that rough exterior is a diamond. This cottage is a traditional straight three room cottage with rubble stone walls and a gabled roof, two chimneys and stone outbuildings. It sits on a very large site measuring over 1.7 Acres. To the rear is a large more modern concrete and galvanised building that with repair and completion could be a great workshop or storage building. Also on the property is second row of old stone sheds which could be improved. The floor area of the cottage is c.49 Sq. Meters. There is a central room with large fireplace and two rooms at each side. (See floor plan).
Accommodation
Three rooms. Entry to a central room and two bedrooms off this. See Floor plan. To the side is a large stone shed measuring 3.3 X 5.1 meters. To the rear is a large more modern shed of concrete and galvanized steel measuring 6 X 11 Meters.
TOTAL FLOOR AREA: 49.000 SQ MTRS / 527.436 SQ FT